Will Saul - Mbria
New Ordinament - Dusty Little Kid Presents: Jerry Cala
Clashing Egos Feat Jelle Paulusma - Love Sweet Love (Sterac Electronics Dub)
Williams - Love Crisis
Chelonis Jones - One On One (DM Edit)
Babak Shayan - Flowers
Rene Amesz - Cabilla
Mark Clement - The Tunnel (Francois K Visions Of Saturn Mix)
The Visitor - Our Lips Are Sealed (Dub)
New Ordinament - Dusty Little Kid Presents: Dusty Kid Adventure
Soulsearcher - Cant Get Enough (Derek Howell Mix)
The Idiots - Teardrop
Chris Lake - Piano Tool
Desyn Masiello - Balance 008
Label:
EQ Grey
| Release Date: 10/24/2005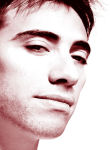 The Balance series continues to evolve and always has the ability to deliver elements of surprise and intrigue, and Desyn Masiello's 'Balance 008' is no exception. A DJ, A+R and owner of several high quality labels, Desyn has steadily built his way to the upper echelons of the international circuit, and building on the foundations laid by his critically acclaimed 'Original Series' compilation for Bedrock, 'Balance 008' showcases Desyn Masiello at his very best.

In addition to this, Desyn will be appearing on John Digweed's Kiss FM show in October, and embarking on a worldwide tour in support of the album which takes him through the UK, Europe, and onto the Far East and Asia, with a string of US dates and a South American excursion in early 2006. The full details on this eagerly anticipated album are right here, and watch out for a new Desyn Masiello interview very soon.
What happens when stars collide? The odds of their paths crossing with such perfect timing are so small that many would consider this occurrence to be destiny rather than coincidence. Soon to converge are two stars, united paradoxically by their trailblazing resolve to pursue unique paths. Rising star is a term that has been used to describe both Desyn Masiello and EQ's CD series, 'Balance' on numerous occasions. In fact, Deep Dish, Danny Howells and Sander Kleinenberg have, at one point, all named London born Masiello as their 'future DJ Hero'. The future is now, as following on from his critically acclaimed compilation for Bedrock's 'Original Series', Desyn Masiello now presents 'Balance 008'

Indeed, originality is the embodiment of Masiello's djing style. Unlike most DJs, not only do his sets contain tracks of many and varied description but the individual tunes he plays traverse no musical boundaries, often making genre categorization impossible. While some try and label him a 'progressive' DJ, the term is only applicable when denoting his forward thinking attitude. Just as evident are his tech, funk and deep house influences.

"I listen and take inspiration from almost any type of music. Many tracks I find may not be instantly playable, so I use technology such as Pro Tools and Ableton live to re-edit tracks or update them so they will then fit into my vision of how the music should sound on the dance floor". - Desyn Masiello

Similarly, 'Balance' is a series that refuses to be pigeon holed. Look at the previous contrasting styles of 'Balance' compilers Chris Fortier, Anthony Pappa, James Holden and Phil K. 'Balance' has always given its DJs the freedom to create their own legacy; the results being incredible. Before 'Balance 006', few knew that breaks formed part of Anthony Pappa's repertoire. Even fewer would have imagined him capable of mixing a progressive breaks CD of such quality. The quirky, experimental, tech of Fortier on '007' as well as tribal house displayed by Phil K, better known as a break-beat pioneer, on '004' are all excursions just as memorable, not to mention James Holden's boundary destroying effort on '005'.

It's thanks to this that the Balance series continues to evolve and always has the ability to deliver elements of surprise and intrigue with each release, and Desyn's musical taste takes inspiration from everything and anything that he feels and manages to establish his own sound that crosses boundaries, making it difficult to categorize. 'Balance 008' features a diverse range of tracks and remixes from Orbital, Francois K, Moloko, Joey Negro, Soulsearcher, Killing Joke, Will Saul, Coburn, Ellen Alien & many many more, as the old classics are brought together with some of the best tracks from Desyn's record box, some unknown, some criminally overlooked..

With a third record label called 'Symphonic Records' to be launched soon, following on from the success of his labels Alternative Route and Sex On Wax, plus an extensive tour in support of 'Balance 008' which will take him across the world through the UK and Europe and into Asia and the Far East, and then onto the US and South America in early 2006, we should be seeing Desyn futher establish his name as one of the top international DJs in the world.

'Balance 008' will be released on 24th October 2005 in the UK, with the Australian release on November 7th to be followed by the US on November 14th.
Music Reviews -more-

browse