Gui Boratto - The Verdict
Trentemoller - Moan
Superlounge - Ghost
Pryda - Rene
RF - The Dig
Martin Solveig Feat Jay Sebag - Rejection (Trickski Darque Debue)
Guy J - Been Here Before
Roland Klinkenberg Feat DJ Remy - Mexico Can Wait (Peter Horrevorts Mix)
Superbass Feat Dominique Woolf - Don't Be Silent
Glockenspiel & Bart Cruz - Intersection (Stephan Hinz 'I Like Melodies' Mix)
16 Bit Lolitas - Home Made Rolls
Rekorder - Rekorder 7.1
Christian Fischer Vs Hybrid - I Know
Purple Code - The Rising
Kiko - Faces Of Life
Shlomi Aber & Itamar Sagi - Blonda
Dave Seaman - Therapy Sessions Volume IV
Label:
Audio Therapy
| Release Date: 10/8/2007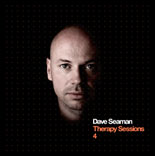 The Therapy Sessions compilations have steadily become the crown jewel of the Audio Therapy brand's various album series, and now on it's fourth installment, the album sees Dave Seaman himself present over two hours of music as a celebration of having reached 20 years in the music industry. The album features a who's who of talent, from Trentemoller to Gui Boratto as well as Pryda and the mysterious Vincent Vega, and will be released early in October.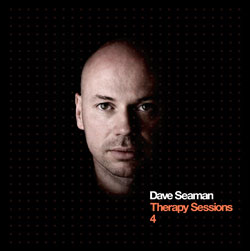 To celebrate his 20th anniversary in the music industry this October, Dave Seaman will be taking control of both discs of his Therapy Sessions compilation series for the first time. In fact, this will be his 23rd album, including 10 for Renaissance, 3 for Global Underground and a highly lauded Back To Mine amongst others.
"I'm very very excited about the compilation. Having two CDs really gives me the chance to properly express the range of electronic music I'm into at a naturally appropriate pace rather than trying to cram it all into 75 minutes which can start to sound like a megamix!" - Dave Seaman
Therapy Sessions Volume IV features tracks and remixes by Pryda, Trentemoller, Unkle, King Unique, Martin Solveig, 16 Bit Lolitas, Gui Boratto, Luke Dzierzek, Martin Buttrich, and many many more, and will be released through Audio Therapy on October 8th.
"It's been a labour of love as usual, but I'm really pleased with the results. I think it's right up there with my best CDs, but I'll let you judge for yourselves." - Dave Seaman
Music Reviews -more-

browse