Nick Cohen Presents Cushty - La La Li
Sven Weisemann - Kiss Of Abana
Pulshar - Nospheratu (Sven'S Sphere Dub)
Solomun & Stimming - Eizauber (Lawrence Mix)
Klute - Only Memory Is A Good One
Zwo! - Static Refill
Danny Howells - Laid Out (Danny's Horizontal Mix)
Naughty - World Of A Woman (Green Men Mix)
OrtzRoka - Black Magic
Westpark Unit - Bad Weeds Grow Tall
Art Bleek - Groundscrapers
Azymuth - Space Jazz Carnival (Global Communication Mix)
Danny Howells - Right Off (Danny's Discomix)
T&F Vs Moltosugo - Are U Doin' It With Me? (Danny Howells Edit)
Danny Howells - The Shining (Outrodub)
Danny Howells - Renaissance : The Mix Collection
Label:
Renaissance Recordings
| Release Date: 9/8/2008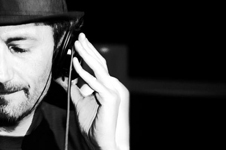 Danny Howells is back after a three year hiatus from the mix CD arena, proudly resurrecting the legendary 'Renaissance : Mix Collection' series in his own inimitable fashion...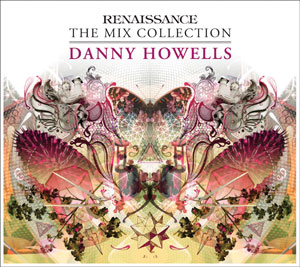 'Renaissance : The Mix Collection' began with THAT legendary mix from Sasha and John Digweed. The original presented a collection of music that wasn't focused on current or unreleased tracks, rather something more tangible and longer lasting. Now the series returns, taking influences from its famed predecessor, whilst adding a surprising new element.
With all this in mind who better than Danny Howells to construct the mix. A DJ renowned for his unrivalled ability to tap into the vast, rich resources of House; a challenge he clearly relished. "I have utmost respect for Renaissance, having maintained the highest quality of product since their inception, and never letting that quality slip. Renaissance has, in my eyes, always stuck to what they believe in." says Danny. "The end result is a lot deeper than I've done before... it's a lot more melodic. It's all the music that I love..."
Danny also chose the Mix Collection to premier his first batch of original productions in over three years. In fact, this double disc compilation contains no less than seven exclusive tracks, remixes and edits. The result is a timeless collage of sound that draws reference from Danny's current dancefloor favourites, lost classics and his own original material - in short, a true Mix Collection!
This isn't necessarily a mix for the club, the home or elsewhere, rather a timeless piece that could be enjoyed regardless of physical locations.
Music Reviews -more-

browse