DJ Agent 86 - Intro
40 Thieves Feat Qzen - Don't Turn It Off
Aeroplane - Pacific Air Race
Morton Sorenson - Start Something
Bermuda - Tease Me
Toby Neal - My Love (Putsch '79 Mix)
Bumper - Detroit
Spektrum - Horny Pony (Greg Wilson Mix)
Casco Presents BWH - Stop (Bangkok Impact Mix)
Enzo Ponzio - My 80's Funk
Miguel Migs - So Far (Eric's Old School Revival Dub)
Drop Out Orchestra - Gibbon
DJ Agent 86 Feat Kiti - Come To Roxy (86's Electro-Funk Mix)
The Spirals - Without Control (Spirit Catcher Goes To Infinity Mix)
LSB - Fog
Bary Mason - Body! Get Your Body (Faze Action Edit)
Bermuda - Galaxy Race (Jussi-Pekka Boring Acid Mix)
Mawkish - Formula Futuro (Glitch & Spiller Mix)
Soundtroopers - Shake That Booty
Groove Allegiance - Hunkle My Funkle
DJ Agent 86 - Balance Presents: Electric_04
Label:
EQ Grey
| Release Date: 11/3/2008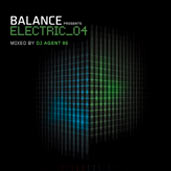 While we have to wait until early 2009 for the 14th installement of the main Balance series, helmed by Joris Voorn, those Australians at EQ, never ones to idle prepare to unleash the latest chapter of their Electric project. After Ben Korbel promptly put together the previous incarnation, the label turned to DJ Agent 86, whos fusion of hip-hop, house, techno rock, electro, breaks and everything in between inside and outside the box on the circuits of Adelaide and Melbourne is now about to be showcased on a global scale as Balance Presents : Electric_04.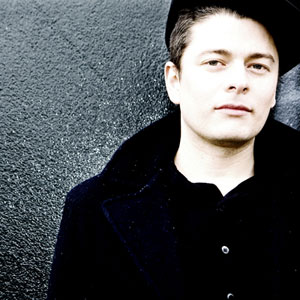 Those Aussie masters of the high-quality mix compilation, BALANCE, present the next instalment in their ELECTRIC series. Sound-wise its completely different from anything theyve done before, as they raise the bar once more, bringing to the attention of the wider world one of Australia's finest, DJ Agent 86.
If you havent heard him already, youre in for a real treat. If you have, we know youre gonna dig this! ELECTRIC_04 is a perfect snapshot of his skills, melding genres seamlessly while bringing beats to the boil. If youre going to have a party to remember, then you need DJ Agent 86 on the decks.
There are very few DJs that can hold a candle to Agent 86. Fact. Sure. DMC champs may have the technical edge, but then how many incessant tweak scratch medleys can a crowd take before losing interest? Put simply, 86 knows how to fill the dancefloor. Yet hell do it in such an obtuse way, you wont notice any obvious anthems. An underground cut here, a lost classic there, and before you know it, the floor is jam-packed. And hes not even breaking a sweat, yet.
In true block-party style, Agent 86 plays Hip-Hop, House, Techno, Rock, Electro, Pop, Breaks, Disco, New Wave, Funk, R&B, and just about anything and everything in-between and outside of the box. His extensive musical palette has led him to share the stage with the likes of James Brown, DJ Shadow, Moloko, Bookashade, Jeff Mills, Gangstarr, Soul II Soul, Peaches, and countless others.
A fixture on the Adelaide scene for several years, playing a mixture of tech and old school electro, 86 honed his deck skills and placed several times in the DMC and ITF mix competitions. After a move to Melbourne, he started turning heads on the urban scene, throwing down hip-hop and R&B with all the trimmings. But it wasnt long before he again demonstrated his versatility, starting long running electro-clash party Roxy, for several years. His DJ sets have been described as the stuff of legend, and at this moment in time hes busy playing no less than 5 nights per week, and squeezing some time in the studio to work on some upcoming releases.
Versatile, humble, a skilled technician and (more importantly) a true lover of music, Agent 86 deserves all the plaudits thrown his way. He makes the difficult seem easy, and does it with a joie de vivre not often seen in an industry veteran. ELECTRIC_04 is a perfect snapshot of his skills, and its most definitely party time!
Music Reviews -more-

browse