BarBQ - Barbi In Love
Ben Watt & Jennifer Valone - Approaching Phantoms (Extract)
Pedro Madeira - Long Shadows
Ben Watt - Just A Blip
Abyss - Mind Games
The Green Men - Blink
Manoo and François A - Magnètic
Martin Brodin - Freaky Bleepy
Mlle Caro & Franck Garcia - Lost
Figurines - Silver Ponds (Ben Watt Dub)
Kimouts - Down To Earth
Justin Martin - The Sad Piano (Jimpster Mix)
Ben Watt & Jennifer Valone - Approaching Phantoms (Extract)
Ben Watt - Buzzin Fly: Volume 4
Label:
Buzzin Fly Records
| Release Date: 5/21/2007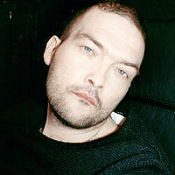 Whilst 2006 was quite possibly the biggest year to date for Ben Watt's Buzzin Fly label, spearheaded by the success of such tracks as Rocco's 'Roots 4 Acid' and Jimpster's 'Square Up', the label's direction has become more expansive, traversing the divide between big dancefloor tracks and the label's deeper house roots with relative ease. The quality of the music has been unparalleled, and with the pending release of 'Buzzin Fly: Volume 4', Ben Watt is ready to showcase some of the tracks that have defined his label over the past months, as well as showcasing new material that we can look forward to as we progress through the year.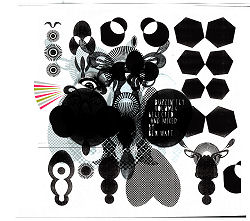 2006 will be looked back on as a vintage year for Buzzin' Fly. Expanding the label sound from its deep melodic roots into the new era of nu techno and electro inspired a clutch of releases that eclipsed the successes of previous years and delivered underground club hits on numerous and varied dance floors and a flush of compilation licenses all over the world. Tracks such as Darkmountaingroup's 'Lose Control', Ame's remix of Rodamaal's 'Insomnia' and Jimpster's 'Square Up' are evergreens in many modern boxes.
So how does the label move on? The answer lies in the fourth installment of label boss Ben Watt's popular and best-selling mix series. Renewing Buzzin' Fly's commitment to nurturing new talent, the compilation is entirely made up of home-grown tracks, the majority of which have yet to see the light of day, and several from artists never heard of before. Every track is either on Buzzin' Fly or its new sister imprint, Strange Feeling. It is a bracingly fresh collection and marks out Buzzin' Fly as a label with a distinct and unique sound.
Of the artists involved, debutants Moscow's Kimouts and St Petersberg's BarBQ underline the growing importance of Eastern Europe in the modern scene with their warm takes on deep techno and disco. Deep house cult figures Pedro Madeira (PM Project) and Martin Brodin (Deeplay) deliver up super-fresh future-facing tracks that mark forks in the road for their respective recorded output. Paris' ultra-hip Pulp and Rex
resident Mlle Caro and Franck Garcia follow their gorgeous electronic pop debut on Crosstown Rebels last year with a stunning future classic of instrumental tech-pop, while Buzzin' Fly dark cornerstones Manoo and François A return with the searing 'Magnètic'.
Jamie 'Jimpster' Odell follows his debut for the label last year with a heart-thumping re-work of Justin Martin's classic 'The Sad Piano', and with a nod to last year's highpoints, Abyss's deadly 'Mind Games' gets another outing, but morphs midway into another debut, this time a rich organic dub-tech ride from The Green Men (a new partnership between Berlin-via-Finland's Sasse (Moodmusic) and New York's Nick Chacona). Head honcho Ben Watt caps it off with a thrumming box-fresh unreleased slice of modern techno-house in 'Just A Blip' and his acclaimed electro-disco re-work of 'Silver Ponds' by Strange Feeling's debut signings, the alt-pop Danish band, Figurines.
The drive and propulsion of Watt's journey is a master-class in modern harmonic mixing. Tracks glide seamlessly in and out of each other, overlapping in long extended cross fades, tweaked by filters and delays from Watt's enviable battery of analog outboard equipment hooked up especially for the session. The mix is book-ended by further spoken word extracts from Watt's long-running Outspoken project, here featuring Oslo-based Iowa narrator, Jennifer Valone.
You won't hear anything like it from anyone else. Melodically rewarding. Sonically vibrant. Buzz buzz.
Music Reviews -more-

browse