Austin Leeds - I Can't Get Away
Rooster & Sammy Peralta - Tonight (Aftertouch Miami Style Remix)
Austin Leeds - Holiday
Austin Leeds - Pushing It
X1 - Hypnosis (Nick Terranova & Austin Leeds Remix)
Dan Seaz and Ron Reeser - Promises (Starkillers Dub)
Nick Terranova & Austin Leeds - Acid Disco (Starkillers Empire Remix)
iiO - Rapture (Starkillers Undone Remix)
Mike Perry & Stephan M. feat. Vanity - Psychedelic (Denis The Menace Tube *6 Remix)
Nick Terranova & Austin Leeds - Acid Disco (Vegas Mix)
Scandall - Dos
Scandall - Refuel
Scandall - Superlux
Austin Leeds - Dirty Sound Vol 2: Love Machine
Label:
Made Records
| Release Date: 3/1/2008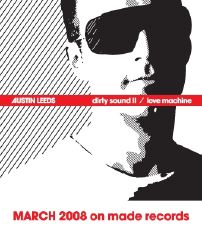 If you've been keeping an eye on the tracks and remixes that have been topping the charts and radio plays for the last few years, you will surely have seen Austin Leeds' name before. He has had numerous songs in the Beatport Top 10, including 3 # 1 top downloads. Paul Van Dyk named Austin Leeds and his production partner Nick Terranova as his producers of the year for 2007 recently, an din March last year Austin joined AM Only, the worlds premier booking Agency. So you could say that this highly talented DJ/Producer is going places. With a world tour being lined up after the album launch at Miami WMC, you'll be hearing a lot more from Austin Leeds throughout 2008.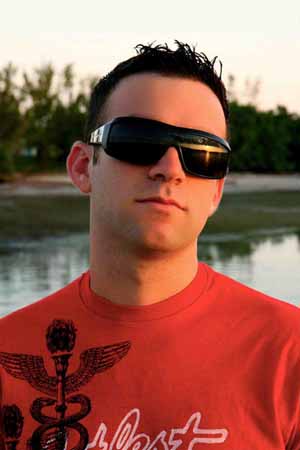 Austin Leeds has been touring around the world for nearly 10 years and this is his first mix compilation. He turned down other offers because he wasn't given the freedom to be able to express himself properly, and "Dirty Sounds Volume 2 - Love Machine" features unreleased solo tracks from Austin, as well as numerous remixes and productions by Austin and Nick together.

Austin Leeds is the kind of guy that is likely to drag you into his studio to get your opinion on his next track, always striving to improve and innovate. And with the release of "Dirty Sound Volume 2 – Love Machine" he has done just that, inviting the whole world into that studio to share in this amazing and incomparable recording. It's an invitation that will be readily accepted and revered, as Austin Leeds is quickly establishing himself as a unique and innovative studio tactician.

Originally from Miami, Austin recently settled in Las Vegas, that other sun-drenched capital of sonic hedonism, and hooked up with good friend and production partner Nick Terranova (Starkillers). The results have been astounding, as the Terranova & Austin Leeds team have produced multiple hits together such as "Shake Me", "Rock Me", "For The Pills", and "Only You", as well as remixes for Paul van Dyk, Erick Morillo and many others. Of course we can't forget the No.1 track "Discoteka" by Starkillers, a massive hit around the world.

The result of Austin's Herculean work ethic has resulted in an overwhelming demand for original material from the man himself, and Austin proves he's up for the challenge with the release of "Dirty Sound Volume 2 – Love Machine". Featuring selections mainly produced by Austin himself including a new single "I Can't Get Away", this mix compilation further establishes Austin Leeds as an original creator and dance floor trendsetter whose works sit in the crates of most superstar DJs the world over while rocking club floors around the globe.

Austin Leeds' "Dirty Sound Vol 2: Love Machine" mix compilation is out in March on Made Records; Vol 1 in the DIRTY SOUND series by Starkillers is out now.
Music Reviews -more-

browse