Friendly People - Music Is Improper (Martin Buttrich Mix)
Plasmik - Sanatorium
Ryo Murakami - My Soul
Wacker & Zittrich - Rough Collies
Darko Esser - Blackout (Human Adams Mix)
Par Grindvik - World Of Mine
DJ Koze - Mariposa
Animaltek - Karmik Loops
Anthony Pappa - Outback (Pappa & Chad's Infront Mix)
Presslaboys - Ultimate
Gel Abril - Your Face Is A Mess (Mark Broom Mix)
John Tejada - Labyrinth
Der Dritte Raum - Willi Muller
Tom Wax - Euphoria
Lutzenkirchen - My Girlfriends Girl
Anthony Pappa - Moments
Label:
High Note Records
| Release Date: 4/7/2008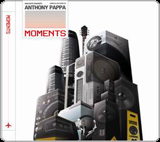 High Note Records deliver the first instalment of their international DJ mix CDs, this time brought to you by Australian superstar DJ Anthony Pappa. This CD is packed with exclusive tracks and mixes from a broad range of some of the most talented producers out there at the moment. Featuring the likes of Dubfire, Stel, Jamie Stevens and Ovum's Darko Esser, the album also features an exclusive production from Pappa himself, his first in quite a while.
Anthony scoured the globe for music to meet his high expectation with this CD. The result is an album that captures the sound of now, courtesy of the world's freshest and most innovative artists. The album is a journey through techno, progressive house and house, all sonic quality of the highest order. Whatever your musical leaning, there will be something on here for you…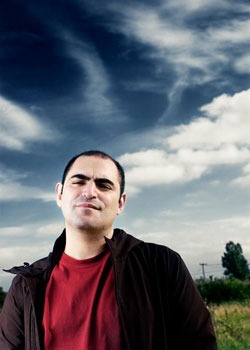 After a couple of years focusing on his gigs at all the best clubs on the planet, in 2008 Anthony has turned his attention back to producing music. He's set up his own label, Red Light District, home to his first original track in quite a while – Outback - released in March; and in April,
Since gracing the cover of DJ Magazine in 2000 as part of the celebrated "Nu-Breed", Anthony Pappa has taken his rightful place at the top table of DJ royalty. Running alongside that work at the coal face of club culture has been Anthony's parallel career as a producer. As a classically trained drummer who can both read and write music, Anthony is rare amongst DJs in really understanding the music, and in the process of piecing it together. The man knows his way around a studio as well as a DJ booth, prompting Pete Gooding to quip he's "the best DJ, technically, I ever saw". Anthony was the first man Global Underground turned to front up their Nu-Breed series, and several of Anthony's mixes for Global and for Renaissance have clocked up 100,000 + in sales.

Anthony has the triple disc Moments album on Hi-Note scheduled for international release, which finally gives him the scope to dig into all four corners of his record box, and demonstrate the scale of his appreciation for electronic music: "It starts off with deep house, then tech house, then finishes off with techno," he explains. "And it goes through whatever in the middle to get there!" Building through the likes of Music Is Improper by Friendly People, Darko Esser's Blackout and Jamie Stevens' Keep Her Space, the album also includes cuts like Rubicon from Avilo and Stel's Sparky's Heartstopper - quality tracks from the best in electronic music, moulded together perfectly by Pappa - the human metronome.
An Australian of Italian extraction based in the UK, Anthony Pappa is a true internationalist, with a self-imposed mission to share his music with people all around the world. With two CDs, plus an innovative downloadable bonus mix, Moments progresses without necessarily being progressive and true to form, is truly forward thinking, a deep and urbane album of late night urban music.
Music Reviews -more-

browse