Jazzy Good Times
Wilmot Street
Are We All Together (Feat Justin Robertson)
Leftorium
Minimalize
Mumu
Hear My Call (Feat Angie Brown)
The Piano
Automat
The Mash
Dumkoff
Anil Chawla & Dale Anderson - Roadhouse
Label:
GU Music
| Release Date: 2/23/2009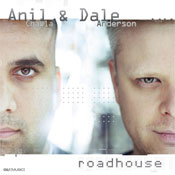 Anil Chawla and Dale Anderson are yet two more names that form part of the current crop of new UK talent, that Jim Rivers has also emerged from. Both have steadily been climbing the dj ranks over the past months, and also making a name for themselves in the production field with numerous tracks and remixes, both individiually and collectively. 'Roadhouse' is the debut artist long player from the duo, and the latest album on Global Underground's artist-led GU Music imprint. Featuring such tried and tested tracks as 'Leftorium' in addition to vocal collaborations with Justin Robertson and Angie Brow, the album is set for release in late February.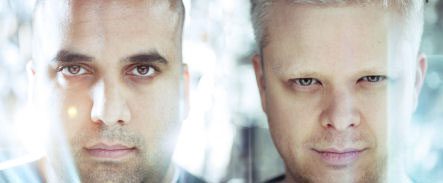 Anil Chawla & Dale Anderson have become the standard bearers for GU Music. The duo form the label's frontline infantry, and their daring forays into worldwide dance culture have earned them plaudits aplenty and champions including Laurent Garnier, Nic Fancuilli, John Digweed, Adam Freeland, Paul Oakenfold, and Paul van Dyk.
Beatport darlings with a truly international following, they're a fine example of the UK's current electronic renaissance. The guys received a Best Artist nomination in the Beatport Awards, and Deep House Track of the Year for Leftorium (included here).
Recently nominated as Best Breakthrough DJ by DJ mag, Anil headlined his own 2-week sell-out tour of South America, while continuing his London GU residency at Ministry of Sound with slots alongside Sasha and Felix da Housecat. Other UK highlights included his debut at South West Four, a support show for Deadmau5, being shortlisted for Radio 1s In New DJs We Trust slot, and beyond.
Dales djing has taken him to four continents this year, where hes rocked floors with James Holden, Rui Da Silva, Pete Tong, and many more. His production prowess stems from a major label rock band past, but his emergence as an electronica tour de force has been met with award nominations and best selling underground hits through Beatport, support from Roger Sanchez, Hernan Catteneo, and the cream of the worlds dance A-list.
Roadhouse was a labour of love. You can hear it in the attention to detail, production quality, and downright aural goodness that exudes from every track. Its a defiantly engaging album - a proper longplayer to be listened to from start to finish, and not just a collection of disparate club tunes flung headlong into your ears.
Justin Robertson, a long-time supporter of the duo, makes a guest vocal appearance on Are We All Together. Angie Brown features on the vocal space funk of Hear My Call. Elsewhere the likes of Jazzy Good Times and Mumu show that Chawla and Anderson can move with ease outside of their musical comfort zone, and their takes on deep house (Leftorium), big room beats (The Mash), and techno (Dumkoff), are as accomplished as they are entertaining.

Music Reviews -more-

browse