Porn Sword Tobacco - Naiat Library Card
Burial - Gutted
Basic Channel - Radiance
Model 500 - M69 Starlight
Rhythm & Sound - See Mi Version (Basic Reshape)
Troy Pierce - 25 Bitches (Gaiser Mix)
Stewart Walker Vs Theorem - Minor Explosions
Add Noise - Loose Wire (AC Version)
Aril Brikha - Aqua
The Vision - Detroit: One Circle
Thomas Brinkmann - Xenia
Claro Intelecto - Peace Of Mind
Musica Charlista - Juan & Alex
EPY - Faktum
Alex Smoke - Pingu
Quixote - Squat
Alex Smoke - Always & Forever (Vapid Mix)
2000 & One - Fokuz
Alex Smoke - Sci Fi Hi Fi Volume Three
Label:
Soma Records
| Release Date: 10/30/2006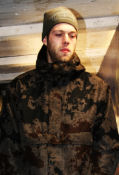 2006 has been a great year for Soma Records that has not only seen new artist albums come from Silicone Soul and Alex Smoke, but has also brought the advent of the label's 'Sci Fi Hi Fi' mix compilation series. Earlier in the year, Ewan Pearson kicked off the series in fine fashion, whilst the ever popular Luciano's volume was for many one of the highlights of the summer months, and now Soma is proud to present 'Volume Three', mixed and compiled by Alex Smoke.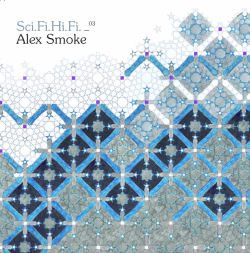 Glaswegian Alex Smoke's first single for Soma Records came back in November 2004, and was subsequently followed up by his debut album 'Incommunicado' in March 2005. It was here that his DJ career took off, as he was booked to play clubs and festivals throughout the UK and Europe and beyond.
From here, he released material on Berlin label Vakant, and brought his own interpretations to such artists as Mylo, Vector Lovers and Alex Under, slowly piecing together his second album 'Paradolia' which was released in March 2006.
Having spent the summer of 2006 touring the UK and Europe, showcasing his versatility and talent as both a DJ and producer with the 'Pardaolia' live tour, it is a natural progression that sees Alex compile the latest in the 'Sci Fi Hi Fi' mix series.
For this mix Alex has scoured the depths of his collection to craft a deep, dubby and Detroit techno masterpiece which includes tracks from legends like Basic Channel, Robert Hood and Juan Atkins alongside newer electronic producers such as Claro Intelecto, Burial and Alex himself, following on from the foundations laid by Ewan Pearson and Luciano with another compilation that looks set to hit the same high standards both DJs set with the previous volumes.
Music Reviews -more-

browse