16 Bit Lolitas - Nobody Seems To Care
Interplay - Room Service
Liluca - Clear Senses
Komytea - 9
Paul Keeley - Life Aquatic
Jaytech - Sundance
Joonas Hahmo - Warm Up
PROFF - Deep Orange
Electrobios & Interplay - With You
Above & Beyond Presents Oceanlab - Breaking Ties (Jaytech & James Grant Mix)
Mat Zo - Synapse Dynamics
Jaytech - Metro
Sucker DJs - Killer
Jaytech - Vela (Electobios & Interplay Mix)
Above & Beyond - Anjunadeep: 01
Label:
Anjuna Deep
| Release Date: 2/16/2009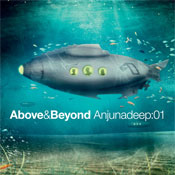 Above and Beyond's Anjunadeep imprint has steadily developed over the course of the last two years or so, with it's fans and followers including James Zabiela, Desyn Masiello and Eric Prydz. Showcasing the more melodic and progressive part of Anjuna and Above and Beyond's sound the "deep" imprint has introduced artists such as Michael Cassette and Paul Keeley as well as featuring progressive wonders 16 Bit Lolitas and Jaytech. Anjunadeep: 01 is a collection of some of the label's best works to date, and a glimpse of what to come, mixed by Above and Beyond themselves.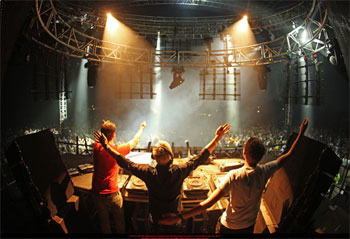 Converts tend to emerge excitedly from their first Above & Beyond gig experience and ask 'was that really trance?' The answer is usually yes and no, for while Above & Beyond are proud of their role in defining the melodic trance sound and their synonymy with the quality end of the genre, trance is too small a word for what they do.
There's no clearer example of this than the success of Anjunadeep, the trio's melodic and progressive house offshoot thats grown from being a promising sibling label to a dynamic and influential imprint in its own right, winning fans such as James Zabiela, Desyn Masiello, Eric Prydz, and Laurent Garnier along the way, and receiving a nomination for Best Record Label at DJ Mags Best of British Awards 2008.
It's a progression which brings us to 'Above & Beyond: Anjunadeep 01', the label's debut compilation. Anjunadeep stalwarts Jaytech, Michael Cassette (aka Komytea), Interplay, Joonas Hahmo and recent high profile addition 16 Bit Lolitas, are joined by newer faces like Colombia's Liluca, Russia's Proff and Canadian Paul Keeley, as Above & Beyond conjure up two CD's of spirited melodic house music.
"If Anjunabeats is there to serve trance DJ's, then Anjunadeep exists to release tracks that both house and trance dj's might play. The UK scene in particular can be quite obsessed with categorisations, but Above & Beyond has always just been about quality uplifting dance music and this compilation illustrates the kind of stuff you'll hear in the early part of one of our longer sets." Jono Grant, Above & Beyond
Music Reviews -more-

browse