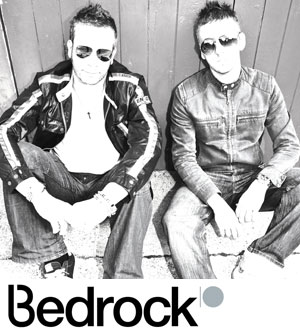 posted on October 4, 2008
Our extensive Bedrock 10 coverage continues with the fourth part of our expansive feature. Having already heard from some of the contributors to the Bedrock 10 album project, we now turn to new production act M.O.D.E who were tasked with remixing the track that is quintessentally the track that defines Bedrock, none other than 'Heaven Scent'.
We find out how they dealt with the pressures of reworking one of the dance scene's classic tracks and also what the future holds, including details of their label and forthcoming original productions.